How to configure your Mac Mail with Exchange 2016
How to configure your Mac Mail with Exchange 2016
Introduction:
The purpose of this documentation is to provide end users complete configuration steps in configuring Mac Mail and our Hosted Exchange 2016 email services. In this example a Macbook Air was used with MacOS Sierra installed.
Prerequisites:
Subscribed to a Hosted Exchange 2016 account
Autodiscover working properly
MacOS Sierra (El Capitan had issues)
Mac Mail v11.5 (3445.9.1)
Steps:
When Mail is loaded. You can go to Mail -> Accounts.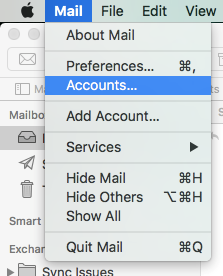 Press the + Button on the bottom left.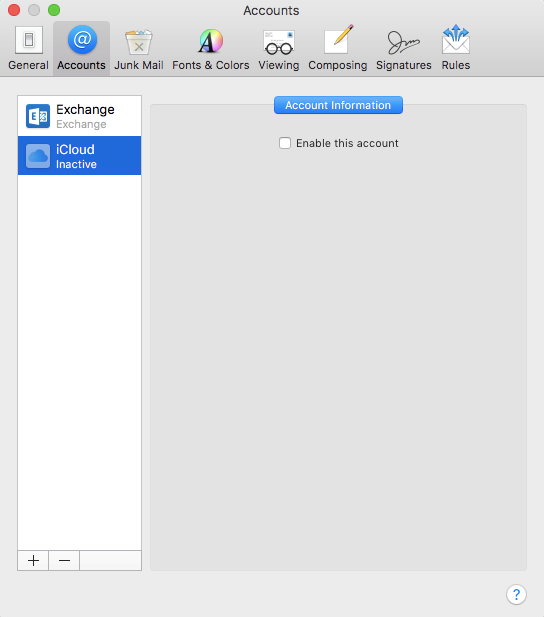 Choose the second option "Exchange" and select "Continue".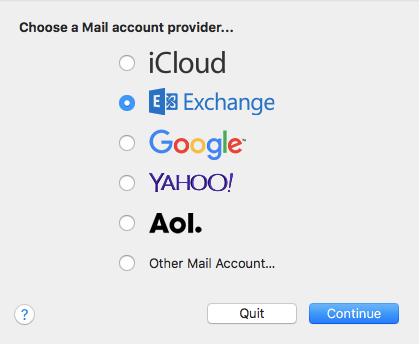 Enter in your login details.
Name: Your Name
Email Address: Your full email address
Password: Your full email password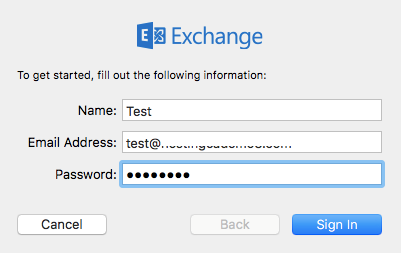 Choose the items you wish to sync. Select "Done" to complete the process. Your email will be syncing in the background.